Comment:
Easy renewal of vehicle import. Due to Pandemic border closures, this is my 3rd renewal. They are very friendly and helpful here.
1) I go straight to DGA first, take a number for the secretaries to the left. (wait less that 5 min)
2) Tell them you are renewing. They give you a slip of paper for the bank next door.
3) In the bank go straight to the secretary desks on the right, find the computer pad to input your name. Wait to be called (less than 5 min) get insurance HERE. They need your ownership, passport and your old insurance slip. Pay at the teller for insurance and provide the slip of paper from the DGA, pay your 30 renewal.
4) Return to DGA, take a number for the Caja and wait to be called. Hand in old permit, copy of passport, a letter in Spanish stating reason for extension. They provide a long receipt printout.
5) All times I have had to return the next business day after 11am to get the permit. Hand in the printed slip and sometimes the passport. They give the permit.
My letter asking for extension.
La Atención de: Johana Torres
And just states that I entered into the country with my vehicle and I cannot exit due to the border closures. I used Google translate, it seemed to work alright. I made a copy of the original letter and just keep changing the date.
Blog: laskawilliams
Place: DGA Nica
Visited: June 2nd, 2020
Location: 12.15112, -86.23312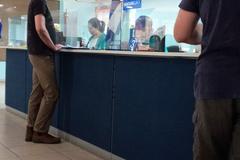 Uploaded Images:
Back